Company Overview
Our mission is straight forward: "We focus on 1st time quality, on-time delivery, value-driven sign products with a commitment to delighting the customer."
SignResource is the premier full service manufacturer of signage and identity solutions and the U.S. leader in LED applications for corporate identification programs. For over 50 years, SignResource has served its national and regional clients from coast to coast.
We offer a wide variety of signage products and services for the most challenging branding programs. Our success is validated by our long term clients and award winning results.
SignResource has the capacity and resources to support the largest national branding programs, while maintaining focus to take care of each and every project. Our responsive customer service and project management teams are sensitive to tight budgets, program deadlines, and client satisfaction.
We install what we build and we back our products with a full satisfaction guarantee…one of the best in the industry.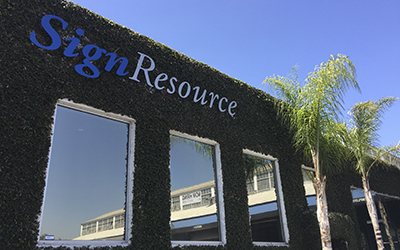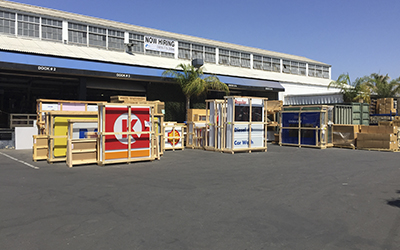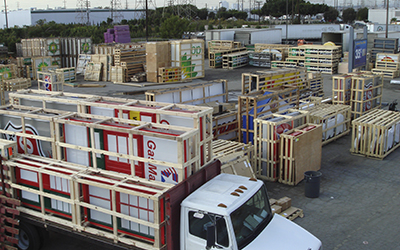 Originally founded in 1969, SignResource is one of the largest national manufacturers of brand identification products; distinctively bringing together the experience of four generations of sign manufacturers and installers in order to provide our customers with the highest quality products and services. The company manufactures and sells identity products such as pylon signs, awning and fascia systems, monument signs, channel letters, wall signs, neon signs, interior signage and point-of-purchase displays, menu boards and LED message centers. SignResource services large regional and national retailers providing installation services, project management and online purchasing.
SignResource looks back to 1969 as that point in time when skilled and experienced management joined to offer a new facility to serve the needs of firms that purchase multiple signs. In 1971 SignResource found its first major client in Farmers Insurance Company, whom we are still serving today. We have been their exclusive supplier of agent signs for over 30 years and, during that period, have shipped over 30,000 signs to their independent agency network.
Century 21 Real Estate Corporation saw the wisdom of utilizing SignResource as its sign supplier in 1974, when it became obvious that they were on their way to becoming the world's largest real estate office franchiser. Thousands of signs and a complete identity changeover have been handled with seamless efficiency. SignResource is their oldest approved electric sign supplier.
Since 1980, we have built over 500,000 sign products for Shell Oil Company, and we are still going strong! This has been kindred to the American legend… buyer and supplier forming a partnership-like alliance, which accrued to the benefit of both participants.
Between 1985 and 1996, a major program has been completed each year for ARCO Petroleum. Over 1,000,000 square feet of signage has been conceived, built, and installed. SignResource is truly a "been there and done that" company.
SignResource is proud of the fact that we are a full service sign company. We have significant experience and achievement in re-identification programs from design to full implementation changeover. Our flexibility allows for equal effectiveness whether it is for ten locations or five thousand. SignResource is a partner in ideas, design, and implementation.
Green Initiatives
SignResource is committed to using environmentally friendly materials to manufacture all its sign products.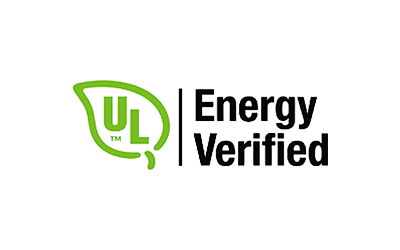 LED Illumination: SignResource utilizes low voltage LED illumination as its standard illumination in all possible sign systems. LED illumination is more energy efficient than neon or fluorescent lamps with non-toxic components. Since LED lighting is longer lasting, replacement time and cost is reduced.
To find out the savings for your signage program, please contact us for a free energy saving analysis for retrofitting your current illumination to LED lighting.
Low Volatile Compounds (VOC) Coatings: SignResource uses low VOC paints and screening inks that are eco-friendly. These coatings provide superior performance and durable long lasting product life with less recoating required over the product's life.
Recycled Materials: SignResource strives to minimize its carbon footprint by recycling its waste and leftover manufacturing products, paints, packaging, and paper. These materials are sent to recycling companies for reuse, not to the landfill.
WARRANTY INFORMATION
Product Warranty – Product & Installation Warranty
Warranty FAQ
Exactly what do you consider warrantable for yellowing, fading or peeling? We offer a limited warranty all our products and components against excessive wear, peeling, fading or cracking, excluding normal wear and tear. It is normal for all outdoor material to fade or discolor slightly over time and normal deterioration can be accelerated by the environment, dirt, chemicals, weather, extreme temperatures and sun. We warrant that product will not fade excessively or undergo excessive color degradation, peeling or cracking, to the extent that the sign becomes ineffective for its intended advertising or identification purpose when viewed at normal distance during the warranty period.
What do you mean by "damage resulting from neglect"? We mean that failing to address any issues within a reasonable time (less than 30 days for minor issues and less time the more serious the issue is) would be neglect. For example: Not cleaning the sign after mold or mildew appears on it. Not fixing any physical damage that has occurred. Allowing a sprinkler to spray the sign everyday with mineral laden or chlorinated water. Never cleaning the sign or checking the lighting. Leaving a damaged or broken face without repair.
What do you mean by "failure to regularly maintain"? We mean that all signage should be regularly checked for potential damage, vandalism or any other issues. It should be cleaned at least once a year and the electrical components should be inspected. Loose screws tightened, scratches painted, damage repaired and lamps replaced as soon as the outage is noticed.
What do you mean by "improper cleaning"? We mean that no harsh chemicals or solvents can be used for cleaning. No pressure washing should be done
of the decorated areas. Water should not be allowed into the cabinet. Abrasives of any kind cannot be used. It should be generally treated like a brand new car.
What is a limited warranty? That means that our liability is limited to the purchase price of the product. If we sell you a $100 sign, we are not going to pay
you $200 to replace it, we can simply refund your money or repair it. Or as another example, you don't get to demand a brand new sign, just because there is a
scratch in the paint, we get to fix the scratch. Or you purchased a $100 face that it cost you $1000 to install and we did not provide the installation. If the face
fades, we are only liable to replace the $100 face, not provide the installation.
Why don't you cover lamps under warranty? We consider lamps a "consumable" or an item that will wear out before our warranty expires. Most lamps will
last a year or more, on average. However, many times a lamp will fail much sooner than that and needs to be replaced to prevent damage to the other lamps
or ballast. Also, an improperly set up photo cell or lighting control can cause the lamps to turn on and off multiple times a day and that reduces the life of the
lamps to a fraction of the normal life.
Why don't you cover ballasts, photocells or power supplies under warranty? These parts are connected directly to line voltage at the site and are subject to spikes, surges and brown out issues. This can be due to problems with the local utility provider, electrical issues on site or acts of God such as lightning. Regardless of the cause, those issues are all beyond our control as the manufacturer of the sign. In consideration of the customer, most of the component manufacturers will provide a replacement part, even though it is not really a warrantable failure in most cases.
How does the warranty work on EMC and LED price signs? With those high tech systems, we offer a "pass through" warranty, where the administration of the warranty, registration, dispatch of technicians and parts are all provided by the manufacturer of the LED system. Specific instructions are provided with the sign or emailed in advance to the customer on what is required at site, during install, along with how to register the sign and activate the warranty. All LED systems must be registered with the LED manufacturer at installation or future warranty claims will not be accepted.
My sign is only a month out of warranty, why don't you cover it? When we sell a sign, it is purchased with a specific warranty that is in force for a very specific period of time. We are able to offer signage at the prices we do, based on the cost of that warranty. We offer a wide variety of warranty periods and coverage that the customer is able to purchase when they order the sign. After the sign has been installed, we no longer offer extended warranty on that sign. However, we do offer competitively maintenance programs that can minimize any spikes in the cost of ownership over the life of the sign.
My sign is has a defective part, but I want to service it myself, how do I get the replacement part? All defective parts must be returned and inspected before warranty replacement can be authorized. Parts will be repaired or replaced at our option. In order to facilitate prompt repairs by third parties, we do offer the option of allowing parts to be purchased and offer credit for product returned that is found warrantable. To take advantage of this, the service company or customer must provide a signed purchase order, along with payment made in advance for those customers that do not have a line of credit with us. The failed part that was removed from the sign must be returned within 30 days. Upon receipt of the defective part, it will be inspected and tested. If found to have failed due to a warrantable cause, within the warranty period, credit will be issued in full for the part and standard shipping charges.
My order did not get delivered on the day we expected, why not? SignResource does not warranty or guaranty any specific delivery date or time. We make every attempt to coordinate our production schedule to meet with the customer's request, but our production dates are only estimated and are never firm until the product is actually shipped. Additionally, no carrier delivery date or time is guaranteed, as the carrier may also experience unforeseen issues that cause loss, damage or delay receipt of the shipment. We do work with the carriers to relay their schedule information, but those schedules are not unchanging. This is why we caution against site delivery and recommend that installation should not be scheduled until the product has been received, inspected and found to be in good condition. Otherwise, the customer takes the risk of product being delayed, damaged or lost.
My order arrived damaged, what do I do? If you arranged shipping, will call or it has billed third party, please call your carrier to report. If it was shipped prepay and add, please call your point of contact at our company to report it. You will need to confirm if the product was signed for as damaged on the Bill of
Lading. If damage was noted on the bill of lading and you want us to file a freight claim for you, please send pictures and save the packing material. If the
damage was concealed (not possible to see due to the packaging) and reported within 48 hours of receipt, we can also file a concealed damage claim for you.
Again, send photos and save the packing material. In both cases, please send us a copy of the Bill of Lading (a copy of what the carrier had you sign) and an estimate of the damage, so we can file a claim on your behalf with the carrier.
My sign has an outage, what do I do? Please call your point of contact at our company to report it and be prepared to answer the following: Was it working
at any point before the outage? When did it go out? Who installed it? Is the entire sign out or are some parts lit? Is the cutoff switch on the sign itself on or off?
Is the breaker on and functioning with power to the sign? Is the sign controlled by a photocell or have a lighting controller and is it working? We can provide a
quote to perform service and would cover any warrantable issues at no charge. I ordered the wrong thing, what can I do? Most of our products are custom made and are non-cancellable and non-returnable. On items we stock, we can offer a credit for a return, minus a restocking charge, along with incoming and outgoing freight. The item must be in the original crate, not installed and in new and resalable condition. Keep in mind that large or heavy things like anchor bolts and poles can often cost more to ship back and forth than the credit that would be provided. An RMA number is required for returns and credit will only be issued after the product has been returned and inspected.
Do you accept returns? Generally not, unless we have shipped the wrong item. Most of our products are custom made and are non-cancellable and non-returnable. On certain small items we stock, that are brand new and unused, we may accept a return with a restocking charge. An RMA number is required for returns and credit will only be issued after the product has been returned and inspected.
I received a different item than I ordered, what do I do? Please call your point of contact at our company to report it. We will need pictures of the product and of the white label on the package with the part number.
I am missing part of my order, what do I do? Please call your point of contact at our company to report it. We will need a copy of the signed bill of lading and a description of what is missing, along with pictures of the crate, box or packaging, if an item is missing from a box or kit.
Something is wrong with what I ordered, what do I do? Please call your point of contact at our company to report it. We will need pictures of the product
and of the white part number label on the package of the part that has the issue. Send pictures of the product showing what is wrong with a description of the problem.
I need my sign fixed, do you provide service? In addition to warranty service, we also provide regular service, repair, installation and maintenance. Please call your point of contact at our company to report it, call our service department or email them at warranty.service@signresource.com . We will need the full site address and phone number of the site, along with a description of the work needed. We will provide a quote and request a credit card for any possible issues that
are not warrantable.
Why are some of my older signs turning yellow more than others? Different materials have different physical properties. Polycarbonate plastic is stronger, lighter and more flexible, but it has a natural yellow hue that will increase over the years with exposure to UV light or sunlight. Modified Acrylic plastic is more prone to breakage, heavier and more rigid, but has a clearer and whiter hue to it. Many of these faces are coated with paint, ink or vinyl. All material, including acrylic and vinyl, will yellow in the sun, but most at different rates. Even different colors of vinyl age at different rates.